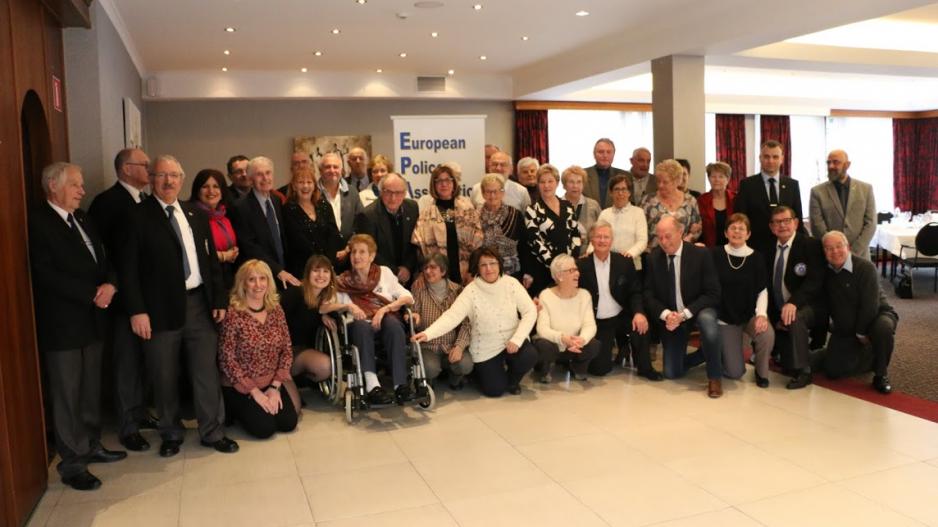 EPA's 2018 statutory general assembly was held on March 18, 2018 at the Hôtel Nivelles Sud.
On this occasion, we welcomed representatives from Serbia, Lazar ODZIC and Aleksandar KOTEVSKI, as well as Antonios LAPAOU from Greece.
We were also honoured by the presence of General Zoran TOMASEVIC of NATO, of Serbian origin, residing in Belgium.
The meeting approved the minutes of the 2017 GA, the accounts for the same year and the 2018 budget.
The directors were therefore unanimously discharged.
Amendments to the statutes to remove the concept of collective membership were also unanimously approved.
Call for nominations had been made to replace a director who had resigned.
One application was received, but the person concerned could not be present because he was hospitalized.
The call will therefore be renewed next year.
The floor was then given to the members, and we can retain some comments and answers:
If the sympathizing members do not have the right to vote and cannot be part of the Board of Directors, they are welcome as mission leaders according to their knowledge and qualities.
European identity is not yet rooted in our mentalities. The EPA has an important role to play here.
Our motto FRATERNITAS is symbolic of our objectives.
We have many members in Belgium, Serbia, Italy, Switzerland, Czech Republic, Spain, Romania, etc... And also a little less in other countries. Development remains possible, particularly in Greece.
The meeting was followed by a convivial meal during which projects were developed...